Yesterday I attended an event entitled Knowledge Exchange at Google, organised by CVAN (Contemporary Visual Art Network) and hosted by Google at their HQ in London. Unfortunately, as I had travelled down from Newcastle that morning, I missed the tour which was given at 10.00am. However, entering the brightly coloured complex of contemporary buildings on Tottenham Court Road and passing by 'googlers' (a phrase I would learn is attributed to Google employees) lounging in slickly designed, equally brightly coloured, lounger chairs, smoking their cigarettes gave me some sense of what this building would be like.
Sure enough… you had to state your destination on a digital keyboard, before entering the lift … which then had no floor numbers. I couldn't help but find this small detail strangely disconcerting and was pleased that someone else picked up on it at the end of the day, when we were leaving. Thus, I wasn't surprised to hear a brief report by arts writer Dany Louise, who had been on the tour and spoke of the opulence of the offices, the free gym and canteen that was really a gourmet restaurant … again completely free.
We decided that it was this extravagant and confidence showcase of success that enabled Google to attract and retain the innovators it needed to maintain its global pole position within the digital sector. We would hear in a talk by James Davies later that all employees can work on projects that they 'are passionate about' for 20% of their working week – every week. This is an interesting approach to working that certainly seemed to foster in the 'Googlers' participating in this day, a fierce loyalty and pride in the Google brand.
And so to the day, I had heard about the day through the CRUMB network, who pitched it as ' a weirdly interesting political opportunity to get inside the corporate-techno-positivist discourse of Google via an Arts Council Funded visual arts sector body.' How right you were Roddy Hunter, it was indeed a very interesting opportunity. I must admit to feeling a little deflated when I was told by the organiser that the strategic thinking behind it was that there was none. The opportunity had come up because she had a cousin working in the Google Cultural Institute and they had told her that Google would be well up for facilitating a chat with the Contemporary Visual Arts Network. Why wouldn't they? They have just launched their global collections based, Google Art Project in March 2013 and are looking for partners to help drive it forward. It makes perfect sense. It also clearly appealed to the arts professionals and artists in the room who came from over 100 organisations nationally to try to get into the digital discourse and see what Google had to say.
This deflation around the lack of strategic thinking was challenged by Google itself throughout the day, when Googler, Marzia Niccolai revealed that on lots of initiatives, Google are not as strategic in their approach as we outsiders like us might think and that they would rather act and take an opportunity to do something, without knowing where it will go. The cynical voice in my head immediately muttered that it must be lovely to be in such a secure, autonomous financial position that allows them to take such risks with such large amounts of money, without a solid strategic approach behind it. However, the bigger part of me felt excited that we (the arts) were probably on the same (well maybe similar) page, in that Google, in their R&D arm, behave very closely to the more grass roots artists and arts organisations (and certainly are the ambitions of bigger cultural organisations). To be proactive in following our noses and seeking out interesting opportunities; being agile and make the most of new ways of working and thinking, to allow the concept and passion for an idea lead the way, rather than wider sector pressures relating to finance or validation from the latest government.
Google Art Project
James Davies kicked off the day a presentation of the Google Art Project and the Google Cultural Institute. Key aspects of the talk I picked up on included his comments around how they were exploring through this project, How to apply technology to this sector…this sector being the arts. Using the argument  that the development of a global, digital online archive is, in the words of Nicolas Serota 'a new kind of collaboration, where keepers are turned into sharers. By presenting otherwise disconnected meta data together it can encourage the development of intelligent mechanisms to explore data. The phrases 'accessibility' and 'usefullness' were used together.  This is of course Googles raison d'etre to help share and search data for people who are looking for information. It is then possible to glean from them information that is both personal and valuable to advertisers.
The Google Art project however, Davies was quick to point out, is not commercial and customized, tailored adverts will not be appearing on this site. It is a research project rather than a product..at the moment.
The platform has various layers which a user can access, from simply viewing collections to accessing additional, contextual information which draws on the art partners expertise I was interested in comments made from Google around audiences looking for the institutional voice… the expert opinion as this is where the value of the data lies… in the stories people can tell with them..
Users (audiences) can also engage by curating their own collections, sharing, leaving comments and engaging in live chat through Google hangout. Google has also facilitated various curator focused chats that incorporate audience, 'user' questions into the dialogue. These talks are recorded and then made available via you tube as an online resource.
It was argued that existing, organisational collections could be augmented with works in other collections and then viewed together, this could add to scholarly knowledge in the area.
Davies stipulated that a digital experience does not replace a physical one and while he had no  evidence to back this claim assured us that various partners fed back an increase in visitor numbers and cited the launch of this platform as a key driver. Capturing tangible evidence of this conversion from digital to physical activity was a difficult task and one they had not found an answer to as yet. While he wouldn't give an exact figure he did reveal that the audience for the Google Art Project had exceeded tens of millions. These audiences were global and mainly attracted those audiences who didn't usually engage with the arts. This was a point that was taken up during the discussion, with questions around how they track and measure conversion rates from online activity to physical visit with their partners. ( the answer was – they cant – apart from anecdotal evidence and feedback from the organizations and partners they work, They admitted that this is a very difficult task).
This kind of benchmarking from a company like Google was reassuring to an arts sector who feel they are trailing behind the digital in terms of maximizing opportunities to capture and utilize data to mobilize their audiences.
Google, we are told, only want to compliment the physical experience and help remove barriers to access which can be educational, cultural and physical.
Google Art Project is not for profit and does its best, we were told, to drive people to the partner website. There are also plans to allow partners to enhance their own websites by syndication. Meaning that the partner, once their digitalized collection is online and part of the project, can move this part of the Google Art Project platform and host it on their own server, thus improving the partners audience experience and retaining their time spent online.All this at no cost to the partner organisation.
Davies noted that the  vernacular of a pixelated language does however present some challenges, including the perception that a database of digital images would disrespect or debase the original physical object; that people bemoan the loss of context foe,the work when viewing it online; that there is a dislocation of essential components of the experience of the work and the restrictions of the viewing apparatus used to access the images.
Some really good questions followed this talk exploring how ephemeral and temporary works are represented and experienced and also media art – in that how do you showcase a website based artwork in a website? The answer to both were that they plan to figure it out!
The topic of audiences provided an interesting insight into how the arts are currently thinking about technology and what technology providers feel they can bring to the table namely a different perspective  of what the potential audience for the arts is and that technology can bring something new to visual art. While the issue to presenting digitally based art was raised,  I found it interesting that the rich history of media based art of the past 30 years wasn't mentioned.
Sally Shaw (Modern Art Oxford) made a very compelling and positive statement about how this platform was facilitating the audience voice – the main stream audience that have alluded the arts – and that there is huge political value to be gained from mobilizing these audiences in understanding (and getting the government to understand) why the arts are valuable to people, out of the horses mouth.
She also made good comments about engagement – saying that the point of technologies in the arts is not about generating more audiences, its about mobilizing audiences. Its about reaching audiences and really understanding what kinds of experiences you want to give them.
I am very interested in this last point and don't feel it was discussed enough in this day. Audience Experience.
A comment from the audience which went along the lines of  'the arts think they know what their audiences want and programme as such..' was nicely handled by Honor Harger, who stated that 'surely we do, as we spend years developing knowledge and careers investigating just that'. Harger sees two networks – an expert and a user generated audience in which experts must in an agile fashion sit within and between the two to perform in this new digital space.
She also talked about the evolving ART ECOLOGY – of funded organizations, voluntary, artists and this new hybrid creative technologist culture and questions how visible we make this ecology to those outside the arts? This is an interesting question and warrants more thinking.
Challlenges of collaborations: as individuals, organizations and as an industry / sector
I am interested in taking this topic and maybe hosting a CRUMB discussion on its list. I would love to get the insight of artists and curators working in the digital sphere and get their responses to this theme and then compare that with the wider arts sectors response.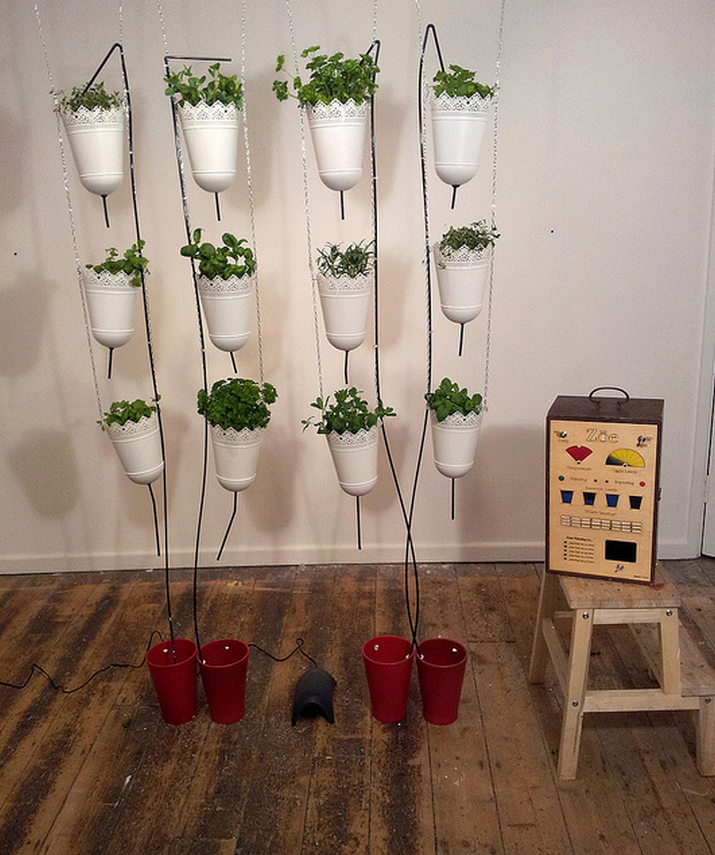 An interesting question was asked by Rachel Rayner – a 24 year old entrepreneur and artist who has created an artist in residence post for herself in Raspberry Pi. If the arts needed freelance cultural brokers to facilitate relationships between the arts and digital sectors and if so, how will both sectors help support this kind of role? This is a question that needs unpacking – a lot of unpacking. Is this role curatorial or merely facilitation? What kinds of relationships will be facilitated, what models and frameworks will work. How will knowledge developed and in these evolving relationships be evaluated and meaningful in order to be shared and mobilized? What models of relationships are there in this field to look at and learn from or are we starting from ground zero? What kind of support is needed? Financial? Resource? Advocacy? What levels of knowledge is needed around the two sectors in order to qualify you for this title? What does this title even mean? As a phrase and concept, I like it as it is exactly where I have been thinking I sit.
It was noted that Austerity has been forcing the arts to collaborate at a level they haven't had to for a long time.This is an interesting point, which points to all those financial/funding words we keep hearing from Government 'sustainability', 'resilience', 'philanthropy'. The ways in which the current government feels the arts should be getting funding – rather than just relying on grants and subsidies from the central pot.
Shiela McGregor from AXIS made the very good point that the poorly resourced arts sector often don't have the financial resource to take full advantage of the digital offer – which is on a upward tangent and buoyant financially.
Capital funding is needed for the arts in relation to supporting its evolving digital needs as well as for physical bricks and mortar projects.  This links in with the discussions had at Future Everything around the new digital ecology and the SMART City investments happening globally. The arts need to be aware of these dialogues and make its case.
The Google day was an interesting beginning but I think the issues span far wider than just mobilizing audiences to justify the value of the arts to a government who is determined to cut the resource it gives the sector. Or thinking about audiences we haven't accessed as yet.
There are the real, tangible and immediate needs that the arts are so poorly resourced we are missing out on the opportunity to take full advantage of or even understand opportunities developing digitally. But even deeper than that we don't currently have the capacity to examine our position in this wider context of an evolving digital ecology and identify our key needs in order to get on with the business of producing, distributing and engaging audiences with art. Yet, this is being done in the digital and other private sectors and also on a civic level with the rise of the SMART city.
I attended Future Everything this year and the themes around local governments creating SMART cities was central to the conference. The focus was on business needs but I feel the arts need to make their case here too, and on this platform. The arts need to see that they fit into a much wider context in the digital dialogue and figure out what their specific needs are alongside all other sectors.
http://futureeverything.org/summit/summit-recordings/
Using technology to engage a globalizing audience.
To end the day, two Googlers Marzia Niccolai and Luisella Mazza talked about the Google Art project and gave tips and advise on how we as a sector need to think about our online presence being seen by a Global audience and also that for a rapidly growing number of new audiences, their first experience of our presence online will be through a mobile phone (25% from 2014).
Key aspects of good practice for website design include:
Having a call for engagement consistent across all pages – so social networks, leaving comments etc.
Integrating with social networks – devising your own message that people can click and share with friends.
Build your website into freely available sharing apps such as Google Hangout.
Take a chance on new technology (time resource and capacity needed here to know about and implement this )
Use available platforms to archive and record live talks and events. (you tube)
Think about the mobile experience you are giving them… www.howtogomo.com
This talk showed us that we need to think about behaviors and expectations of users on these devices…  responsive web design, loading times (need to be quicker than 5secs with Google's record at 0.5 secs) and think about the different (often non equal opportunities for digital connection) that global emerging markets may have to face when thinking about how much data they need to down load. Make your website light weight.
A final piece of business advise is be faster than your competitor. A snippet that didn't sit totally comfortably in the room but was valid nonetheless as we are more and more having to think like a business to survive…